Thank you for joining us Monday, September 18th at the Cedar Ridge Country Club for the Tradition of Excellence Golf Tournament—supporting the Jenks Public Schools Foundation.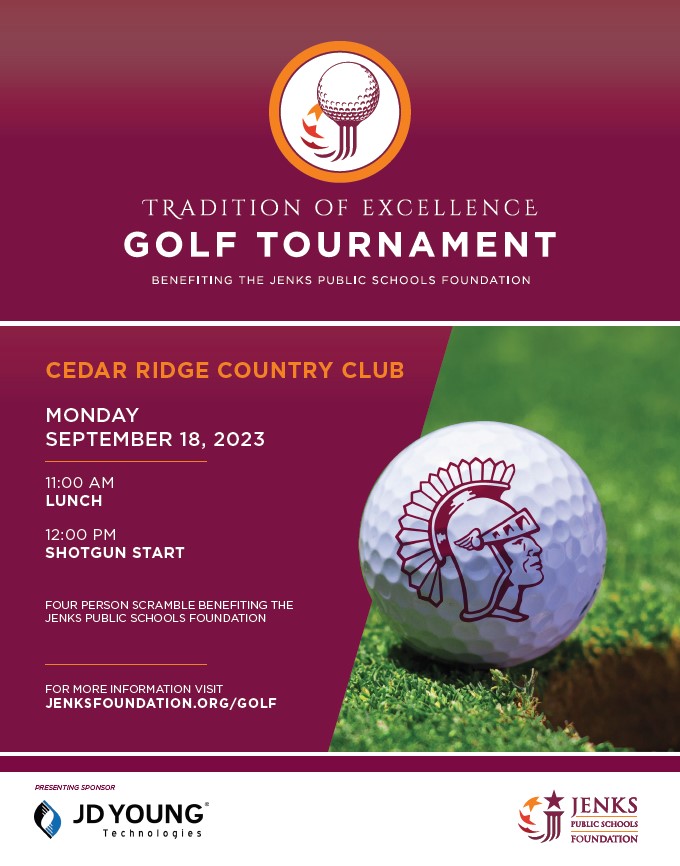 This event features a welcome address and lunch, followed by a four-person golf scramble. If you've never participated in a golf scramble, you're in for a fun, inclusive experience! The tournament begins with a shotgun start, at which time each team member hits from the teebox. Team members will then choose which shot is the best and all team members then play the next shot from that location, repeating until the hole is completed. It's a great way for golfers of all abilities to participate and is the perfect opportunity for a little friendly competition between team members.
Tickets are available individually, in packs of four, and in various sponsorship levels. Each tournament participation ticket includes a round of golf, cart, lunch, beverage tickets, and a gift. Hole sponsorships are also available.